Oranged Software has released Studiometry 5.1, a new version of its organization software for studios and freelancers. A free update for Studiometry 5 users, the software costs $219.95 for a single-user license.
Studiometry helps you track clients, contacts and projects. You can use it to create invoices, reports, track debts and credits, payments, manage events, to do's and deadlines, handle accounting functions, network among multiple employees and much more.
New to this release is the ability to sync to and from iCal (previous releases didn't receive iCal items). The two applications will now automatically sync.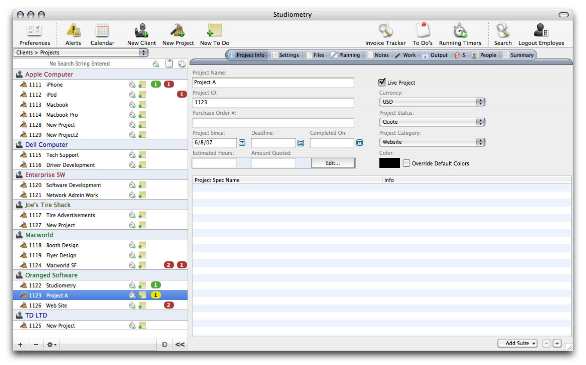 Studiometry networks spanning multiple time zones get improved syncing behavior with automatic time zone calculation; the update also adds new ways of managing invoice, client and project ID behaviors. A fix has been made for Address Book syncing in Leopard, several new options have been added for custom summaries and new tags have been added for invoice and report templates.
System requirements call for Mac OS X v10.3 or later.…