Onset Computer has introduced its HOBO U14 LCD Data Logger, a Mac-compatible device used for monitoring environmental conditions. It comes in two varieties starting at $159 and ships this month.
The U14 displays temperature and humidity using a built-in LCD display. It also tracks that information, providing long-term data logging that you can analyze by connecting the U14 to a Mac using USB. Onset's Hoboware software provides analytic capabilities.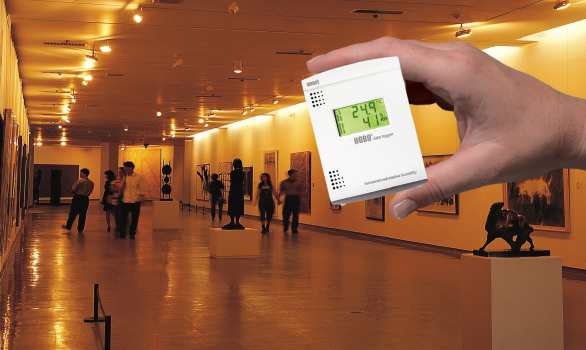 The U14 stores 43,000 12-bit temperature and humidity measurements, and can be set with an alarm if certain environmental thresholds are exceeded, making it useful for tracking refrigeration, for example, or humidity in a museum. Software, remote alarm and auto dialer units are sold separately.
The U14-001 sports internal temperature and relative humidity sensors, and costs $199. The U14-002 can be configured with external temperature and humidity sensors and costs $159.