Western Digital (WD) on Wednesday unveiled its My Book Studio Edition II external hard disk drives. The new drives come in 1 terabyte (TB) and 2TB models for $349.99 and $599.99 respectively.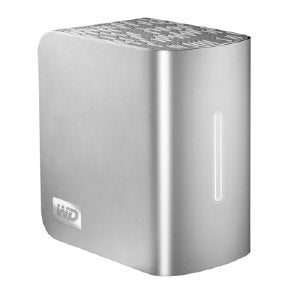 The My Book Studio Edition II drives — formatted for Mac — sport two individual drive mechanisms striped together as a RAID 0 array (you can reconfigure them as a RAID 1 array if you want). They tout four interface options — FireWire 800 (or 400), external Serial ATA (eSATA) and USB 2.0.
WD brands the storage system with its "GreenPower" label — it uses about one-third less power than a standard dual-drive external storage system, according to the company, and sports fanless convention cooling and a power-saving mode.
Like other My Book storage systems, it features a capacity gauge to show you how much space is available at a glance. Additionally, the chassis is user-serviceable, so you can replace the drive mechanisms inside if you need to.