Olive on Wednesday unveiled two new home entertainment system components designed for audiophiles looking to create a multi-room audio system — the Opus No. 4, a digital music jukebox starting at $1499, and the Melody No. 2, a wireless digital audio system priced from $599.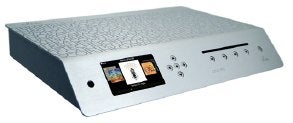 Available in either black or silver finishes, the Opus No. 4 is designed to enable you to store your CD collection in a single device. It features built-in hard drives — from 320GB to 1 terabyte, depending on your budget — cushioned in noise-canceling padding. The face of the Opus No. 4 has a 4.3-inch widescreen LCD display that shows you music information and album artwork. It also has a Panasonic CD-R/RW drive you can use to rip audio CDs or burn playlists. It supports WAV, FLAC and MP3 audio formats.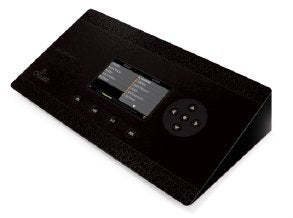 The Opus No. 4 connects to your home network using a Gigabit Ethernet connection or 802.11g Wi-Fi wireless networking for multi-room audio, and attaches to your home entertainment system using RCA stereo or S/PDIF digital optical connections. The device also has a USB port you can use to backup your music library to an external hard drive, or connect and play music from an iPod.
Paired with the Opus No. 4, the Melody No. 2 enables you to share your music in any room in the house. Each Opus can support up to ten Melodies. The Melody touts a touch-screen interface and a built-in network assistant that sets up a connection to the Opus. It can also connect to other devices compatible with DNLA or UPnP standards, such as a compatible Network Attached Storage (NAS) system.
Like the Opus, the Melody No. 2 features Gigabit Ethernet and 802.11g connectivity, RCA and S/PDIF output, and a USB 2.0 port. It measures 11 x 3.35 x 6.7 inches and weighs 6.5 lbs.