Aspyr Media on Wednesday announced the release of an update to its Game Agent software for Mac OS X. It's free to download and use.
Game Agent offers up-to-date information about system requirements for Aspyr games, and compares your Mac's specs to the specs for its games to find out what will run well. It also helps you compare game specs to specific Mac models, if you're thinking about buying a new system and are anxious to see what games will work on it.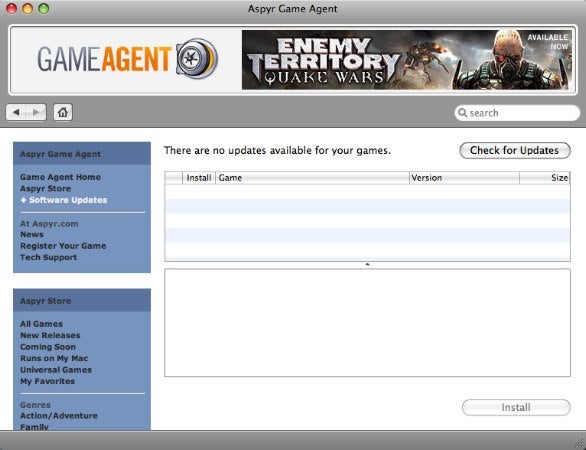 With this new update, Game Agent now notifies you automatically when patches or updates are available for Aspyr-published games you've installed on your Mac. The system works similarly to Apple's own Software Update feature, according to Aspyr, and will periodically check your computer.
You can adjust the frequency with which Game Agent checks for updates, and you can manually update too. Once updates are identified, you can either install or ignore them.