Devontechnologies has released Desktop Transporter 2.6, an update to its remote desktop software for Mac OS X. A free update for registered users, Desktop Transporter costs $29.95.
Desktop Transporter lets you use other Macs on your local network or the Internet. It shows the screen of the remote Mac either in a window or in full screen mode, and lets you interact with the remote computer as if it were your own.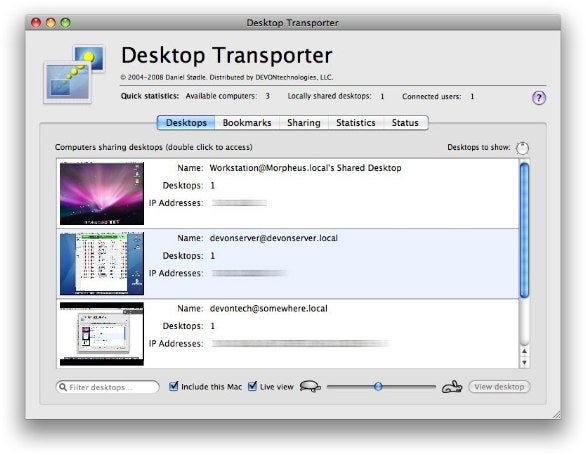 New features in version 2.6 include a "live preview" mode that shows updated thumbnails of all shared desktops on the local network. Also new in this release is server-side scaling and clipping, which helps to reduce network load and causes increased responsiveness, according to the developer. Keychain support has also been added, so you don't have to remember passwords for remote machines.
Desktop Transporter 2.6 requires Mac OS X v10.3.9 or later and a fast LAN or Internet connection.