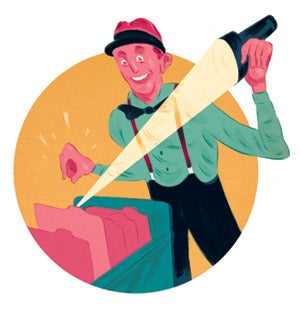 Want to open documents without navigating through nests of folders? Looking to dig up a long-lost e-mail from an old friend? Spotlight can help. Introduced in Tiger, Spotlight gives you a quick and easy way to locate and open scattered files and misplaced documents, as well as programs, contacts, and events.
And now that Leopard has arrived, Spotlight is even more powerful. In this three-part series, we show you how to customize OS X's built-in search tool to fit your needs, and how to use Spotlight's expanded keyword library, quotation marks, and new support for Boolean operators to quickly track down the file you need in the Spotlight menu. We'll also take you beyond the Spotlight menu to create complex searches in the Finder window.
Note: When you purchase something after clicking links in our articles, we may earn a small commission. Read our affiliate link policy for more details.