Apimac on Thursday announced the release of their Japanese-English Dictionary '08 for Mac OS X. It costs $34.30, and is a free update for current users.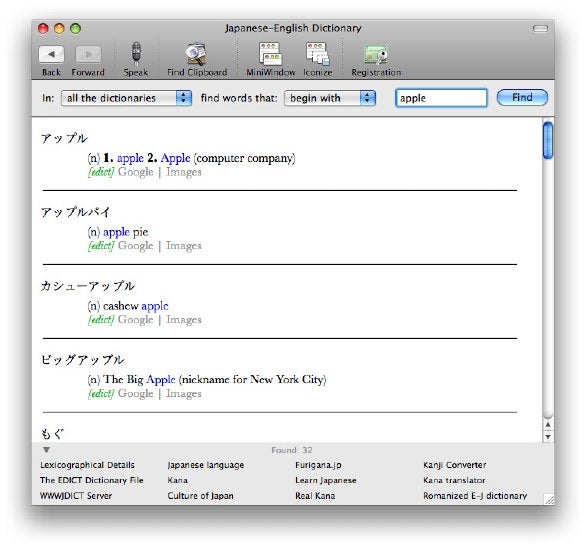 The Japanese-English Dictionary is a translation dictionary that contains necessary information for English-speaking students now learning Japanese. It includes grammatical notes containing thousands of Japanese words and phrases with English translations. You can use it to copy words and paste them into another document. You can also search for grammatical abbreviations (such as "adj-na" for "adjectival nouns or quasi-adjectives," for example). The software is based on the EDIC Dictionary File of the JMdict/EDICT project.
Changes in this release include a new look and feel designed to complement Mac OS X v10.5 "Leopard," along with some minor changes to improve Leopard compatibility. Navigation of recent found words has been improved, and bugs have been fixed.
System requirements call for Mac OS X v10.4 or later.