Extendmac has released Flow 1.0, a new file transfer software application for Mac OS X v10.5 "Leopard." It costs $29.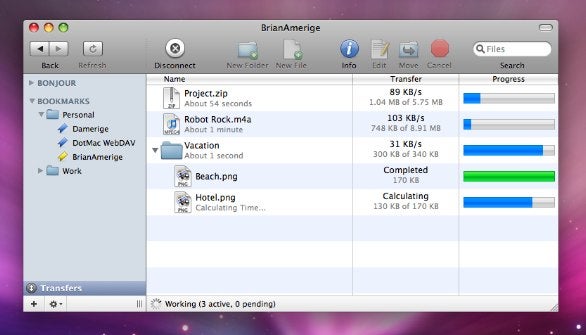 Flow supports FTP, SFTP, WebDAV and .Mac file transfer. Designed specifically for Leopard, it supports QuickLook file previewing. You can copy file URLs after you've uploaded them, and Flow also features a built-in editor (you can let it use an external editor if you prefer). The internal editor supports syntax-based color coding and can suggest completions of HTML, CSS and PHP elements, properties and functions. Flow also uses concurrent connections to upload and download files and folders simultaneously.
System requirements call for Mac OS X v10.5 or later, 8.5MB hard disk space and an Internet connection.