JoeSoft on Tuesday introduced Hear, a new Mac OS X application that it says will make sound sound better. It costs $49.95.
Hear features a mixer that lets you adjust sound for various applications. An N-band equalizer is also included. It features built-in peak limiters, and can choose between slider or curve mode for fine adjustments. You can adjust the general settings of sound — bass, dewoofer, fidelity — and enable various effects.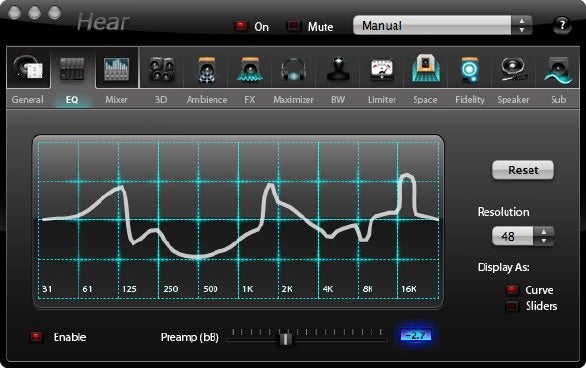 The software also sports "3D" effects that expand the audio environment from actual speaker positions, and features "FX" surround sound remixing. "BW" helps you relax using your music, and "Maximizer" produces a "live" effect for your music. You can also add reverb effects, expand bass frequencies using a virtual subwoofer and more.
System requirements call for Mac OS X v10.4 or later. A demo version is available for download.