Norrkross Software on Wednesday announced version 1.2 of its video editing, compositing and effects software for Mac OS X, Norrkross Movie. It costs $59, and is a free update for registered users.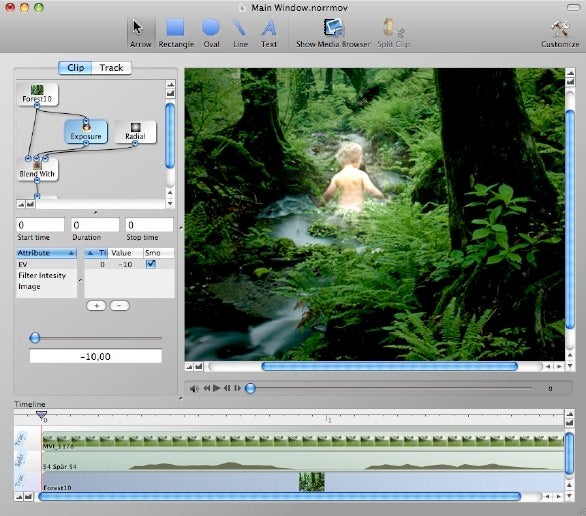 Norrkross Movie lets you edit video in multiple layered tracks, add titles and "green screen" effects and more. The software features real-time, non-destructive effects and unlimited layers with transparency compositing. You can build "trees" of effects using nodal compositing, animate attributes using key frames and export to different video formats.
Version 1.2 improves audio mixing, with support for keyframed volume; French localization; improved video export with new templates; QuickLook and Spotlight support for Leopard users and other enhancements.
System requirements call for Mac OS X v10.4.9 or later.