Macgamestore.com has announced the release of a Macintosh version of GoBit's Burger Shop, a casual game that costs $19.95. A demo is available for download.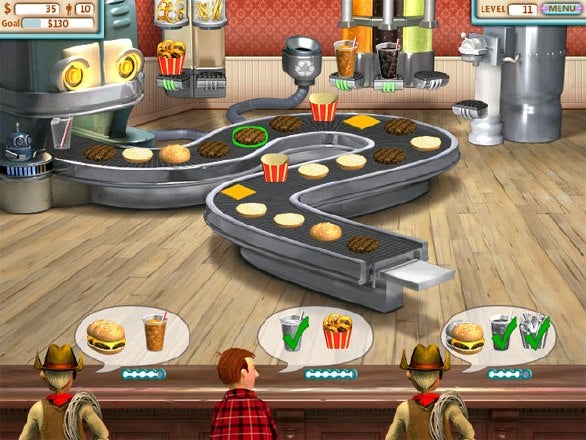 Burger Shop is a time management game in which you run a fast food shop. You've received a set of strange blueprints in the mail, and once you assemble the machine you realize you've got the makings for an extraordinary fast food assembly machine. Playing through 80 levels will award you up to 96 trophies. The game features four different play modes and more than 60 upgrade choices for your Burger Shop machine.
System requirements call for Mac OS X v10.3.9 or later and a G4/400MHz or better.