TweakerSoft on Monday announced the release of VectorDesigner 1.1.0, an updated version of its vector drawing software for Mac OS X. It costs $69.95; the update is free for registered users.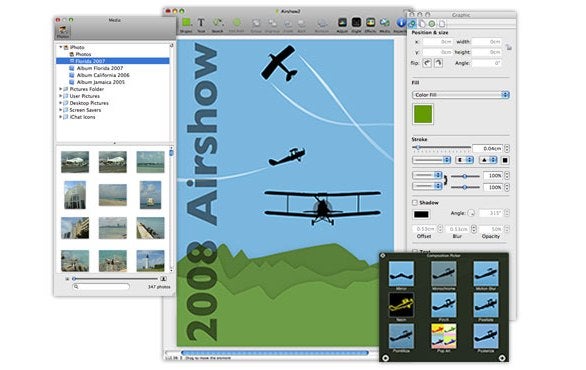 VectorDesigner helps Mac users create vector drawings, diagrams and illustrations. It handles raster images, filters and color correction. The software leverages Mac OS X's Quartz and CoreImage technology, and includes tools like smart shapes, bezier curves, rectangles, ovals, rounded rectangles, polygons, stars and more.
New to the 1.1.0 update is the ability to import PDF and EPS images. SVG importing has been improved — it's now based on Apple's WebKit software.
VectorDesigner requires Mac OS X v10.4 or later, a G4/900MHz or faster processor, 512MB RAM and 8.9MB hard disk space.