Macgamestore and Gogii Games have announced the release of The Hidden Object Show, a new visual puzzle game. It costs $19.95 and a demo is available for download.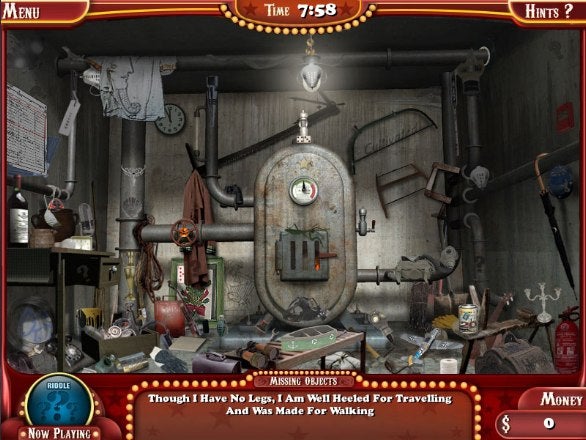 The Hidden Object Show is set up like a game show, on the set of an abandoned movie studio. You're tasked with finding a list of items in each scene. You can win virtual prizes and virtual money as you play through 11 different game modes. The game comprises 330 object-finding rounds, 30 different scenes, and includes 30 unique prizes to collect.
System requirements all for Mac OS X v10.3.9 or later.