Plasq has released Doozla, a new vector drawing application especially designed for kids. It costs $24.95, and a 30-day demo is available.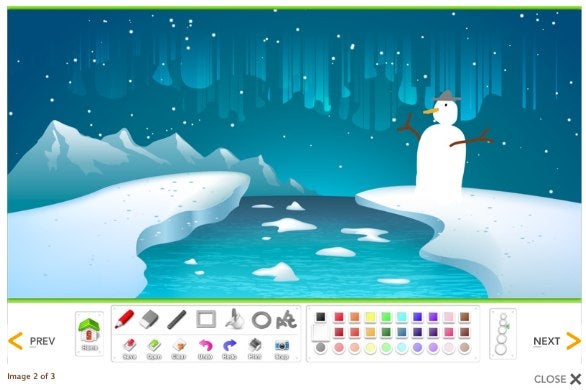 Doozla runs in full-screen mode and features simple freehand drawing and color tools. It supports webcams and pen tablets, sports color-in templates and different background images.
The software features four different "creativity" modes — drawing, coloring in, draw on background and webcam drawing. Because the images are based on vector graphics, they print out smoothly with no "jaggies," regardless of paper size.
Artwork can be saved in Doozla's native format or printed to a PDF file or a printer.
System requirements call for Mac OS X v10.4.6 or later.