BIAS has announced the release of Peak LE 6, the "light" edition of Peak Pro, its audio editing, processing and mastering software for Mac OS X. Peak LE 6 costs $129. Upgrades are available for users of older versions.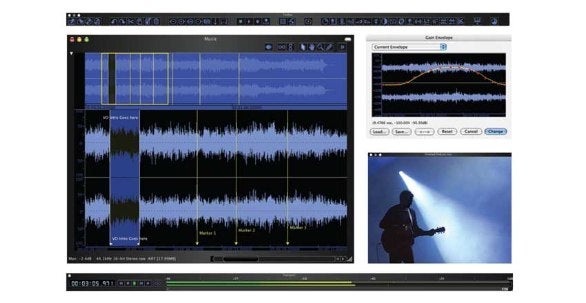 Peak LE enables you to record audio and play it back at 24-bit/96kHz. It can be used to automatically "cut" recordings from analog sources like LPs and cassettes into racks, records and edits in sync with QuickTime and DV clips, lets you arrange tracks with a playlist editor and capture audio with Ambrosia's WireTap Pro (which is included). It supports audio effects using AudioUnit and VST plug-ins, integrates with other applications like iLife and much more.
New features in Peak LE 6 include an integrated podcast publishing capability. Voiceover Ducking DSP automatically lowers the music level during a voiceover. You can send audio directly to iTunes from the playlist or document.
An extra plug-in insert lets you use two AU or VST plug-ins simultaneously, in real-time. A record time automatically records stop time, and a record notepad lets you enter marker cues during recording. Peak LE 6 can read and write metadata tags for major file types, and the user interface has been overhauled.