CS Odessa on Thursday announced the release of ConceptDraw 7.6, an update to its vector drawing and diagramming software for Mac OS X. A free update for registered ConceptDraw 7.x users, ConceptDraw 7.6 costs $299.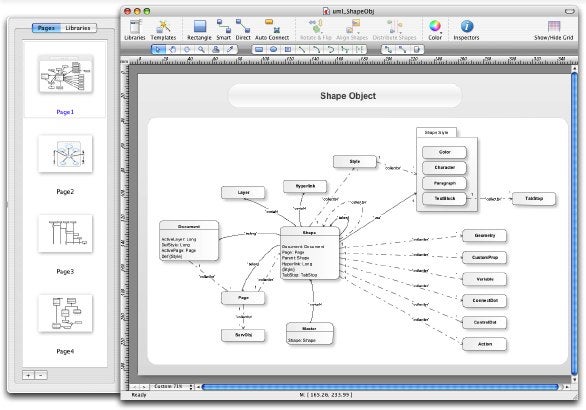 ConceptDraw is suitable for creating flowcharts, network diagrams, database diagrams, floor plans and other business-related graphics. It incorporates vector-based drawing tools, maintains "smart connections" between shapes so you don't need to redraw your diagram if you move something around, supports layers, features libraries and clip art, and has a presentation mode.
ConceptDraw 7.6 improves startup performance between 10 and 20 percent, according to CS Odessa. A new text editor is in place that supports Chines and Arabic characters, as well. A number of "under the hood" improvements have also been made.
System requirements call for Mac OS X v10.4 or later, G3 or better, 256MB RAM and 500MB hard disk drive. A trial version is available for download.