Reader Dick McMains is concerned about Photo Booth's mirror-image nature. He writes:
It is possible to reverse the reverse-images that Photo Booth takes?
Dick, although you may kick yourself for not knowing how simple this is in recent versions of Photo Booth, you can take some satisfaction from understanding that by throwing yourself on this particular grenade, you've helped others learn about the feature I'm about to describe.
From the string of photos at the bottom of the Photo Booth window choose the images you'd like to flip and choose Edit -> Flip Photo. The selected images will lose their other-side-of-the-mirror quality.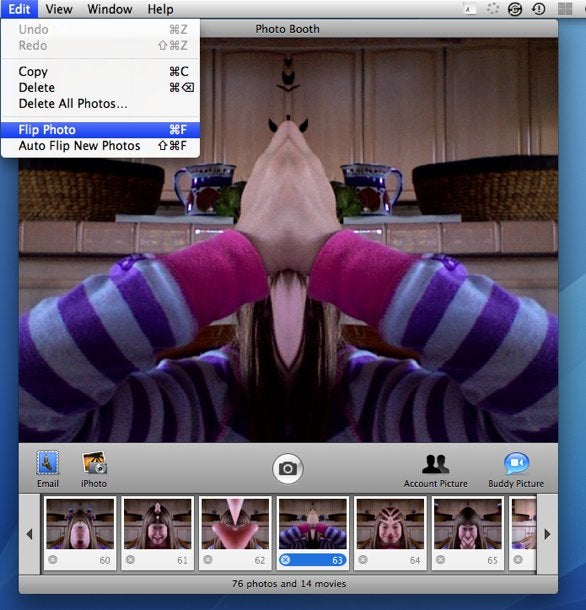 To save yourself this step with future photos, simply choose Edit -> Auto Flip New Photos. When you next take a photo with Photo Booth, your images will appear in the correct orientation.
Note: When you purchase something after clicking links in our articles, we may earn a small commission. Read our affiliate link policy for more details.
Chris has covered technology and media since the latter days of the Reagan Administration. In addition to his journalistic endeavors, he's a professional musician in the San Francisco Bay Area.