Agile Web Solutions has released AllBookmarks 3.0, a new version of the bookmark manager for Mac OS X. The software is free.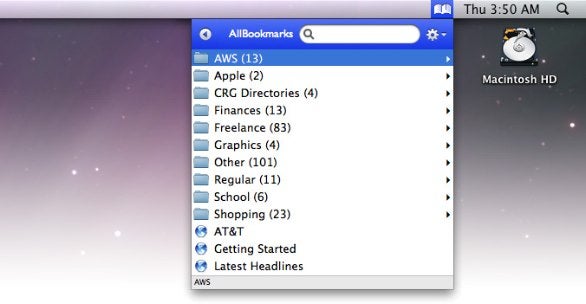 AllBookmarks installs in your Mac's menu bar and provides you with access to all your bookmarks. Bookmarks from multiple browsers are exposed, including Safari, Firefox, OmniWeb, Camino and Flock. Made by the developers of 1Password, AllBookmarks also provides you with access to your 1Password logins.
The new release has a new user interface, new search bar, can automatically check for updates, and sports better international support, with umlauts now being displayed correctly in OmniWeb bookmarks.
System requirements call for Mac OS X v10.4 or later.