Steven Huey Software on Tuesday announced the release of Hamilton 1.1, an update to its savings bond management software for Mac OS X. A free update for registered users, Hamilton costs $19.95. A demo is available.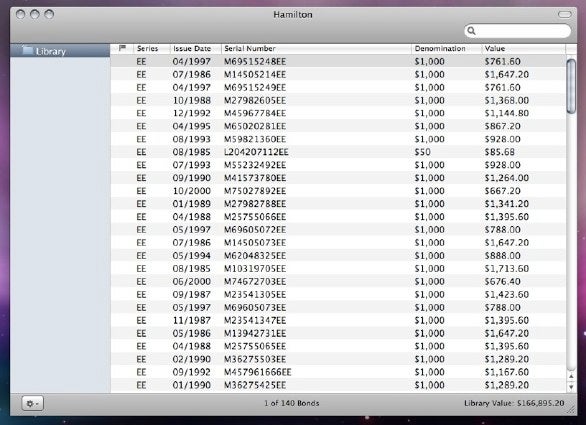 Hamilton helps you organize and calculate the value of your United States Savings Bonds. You can organize them by serial number, set them up in groups, get warnings for bonds too new to cash in, ones that have matured, or those subject to interest penalty.
New to the 1.1 release is the ability to support Series E bonds issued between 1941 and 1980. Also new is HTML import and export, which can be used to interact with the U.S. Treasury online Savings Bond Calculator. A new search function has been added, along with printing capabilities.
Hamilton requires Mac OS X v10.5 or later.