WaveMaker on Wednesday announced the release of Visual Ajax Studio version 3.2, a new version of its Web application development environment. It's available for free download from the Web site.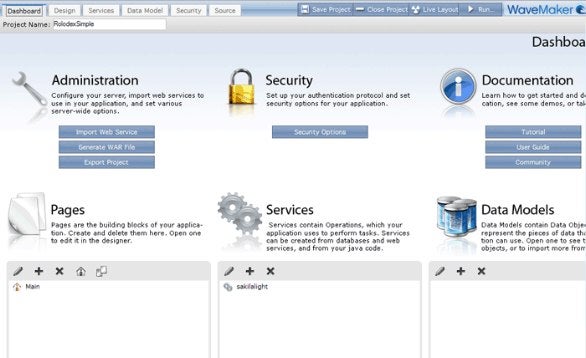 Visual Ajax Studio enables you to create Web applications using drag and drop assembly techniques. The software supports SOAP, REST and RSS Web services and deploys a standard Java .war file.
WaveMaker offers open source tools for Web development. Visual Ajax Studio has been released under the GNU AGPL version 3 open source license (it's also available under a WaveMaker commercial license).
WaveMaker noted that Visual Ajax Studio 3.2's Mac release is a public beta version, and offers full support for Apple's Safari Web browser.