Electronic Arts (EA) on Friday announced plans to release Spore Creature Creator on June 17th. Like the full Spore game, which is due out in September, Spore Creature Creator is headed to the Mac as well.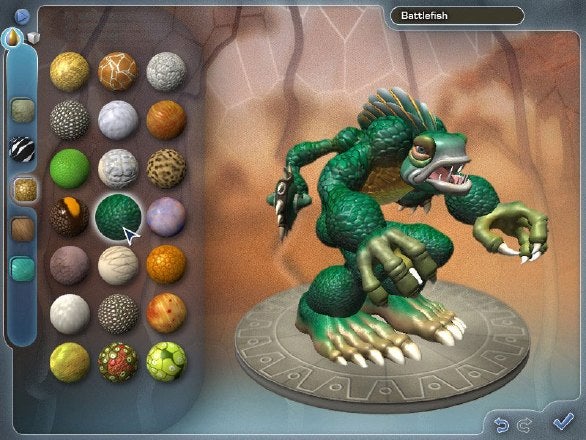 Spore is the latest creation of Sim City and The Sims designer Will Wright. You take control of a life form from its starting point as a microscopic form in a tidal pool through its evolution to higher stages of life, all the way to development of a civilization that eventually takes it out into space. EA announced plans to release Spore for the Macintosh at Macworld Expo in January.
Spore Creature Creator is an add-on that will be released before the full game, on June 17, 2008. The utility helps Spore fans and others to create their own creatures that they'll be able to import into the full game when its released on September 7, 2008. Users will also be able to share their creature designs.
EA confirmed with Macworld that Spore Creature Creator is coming to the Macintosh as well. An EA spokesperson couldn't confirm whether the full Mac retail version will be available on the same disc as its Windows counterpart or separately, however.
Spore Creature Creator will be available as a free demo available for download from the Spore Web site, creating critters using one-quarter of the creature-making parts from the full game. A complete retail version will also be available for $9.99 that will unlock all of the creature-making parts in the game.