Koingo Software has announced the release of Mac Pilot 3, a new version of its customization software for Mac OS X. Mac Pilot 3 costs CDN$19.95 (US$19.76). A demo is available.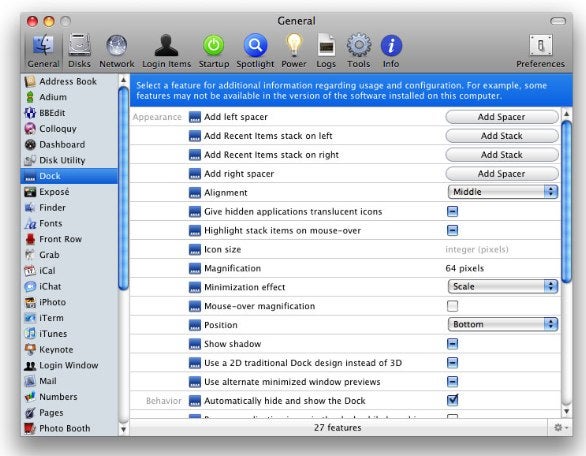 Mac Pilot is used to make changes to Mac OS X or to individual applications that are not otherwise accessible outside of a terminal window. Koingo calls it a "tinker tool for Mac OS X" that touts more than 600 features to customize your system the way you want it.
Koingo counts more than 200 new features in Mac Pilot 3, bringing the system to more than 600. You can use the software to customize your Dock, Finder, Safari and other Apple and third-party applications. A reset function is included if you want to roll back changes you've made.
Mac Pilot 3 is a free upgrade for users who have purchased the software after October 31, 2007. Others can upgrade for CDN$9.95 (US$9.86). Mac Pilot 3 is compatible with Mac OS X v10.4 or later.