JoeSoft has announced the release of Stox 1.1, an update to their stock portfolio management software for Mac OS X. A free update for registered users, Stox costs $49.95.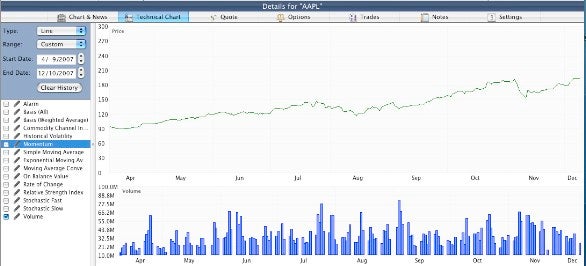 Stox lets you do research on stocks you're considering investing in, keep detailed financial information about the stocks in your portfolio, analyze your investments including studying tax implications, buys, sells, calls, puts, dividends and more.
The new version of Stox adds new technical charts with the ability to rearrange them. New portfolio/equity value graphing has been added, along with a new stock ticker feature. You can now import QIF files, drag-and-drop indices preferences table and e-mail notifications. Stability and performance improvements have also been made, along with new window organization for the preferences.
System requirements call for Mac OS X v10.4 or later.