DAZ 3D has announced the release of Hexagon 2.5, a new version of its 3D polygonal and subdivision modeling software for Mac OS X and Windows. A free update for registered users of version 2, Hexagon costs $149 (though it's only $75 through the end of May).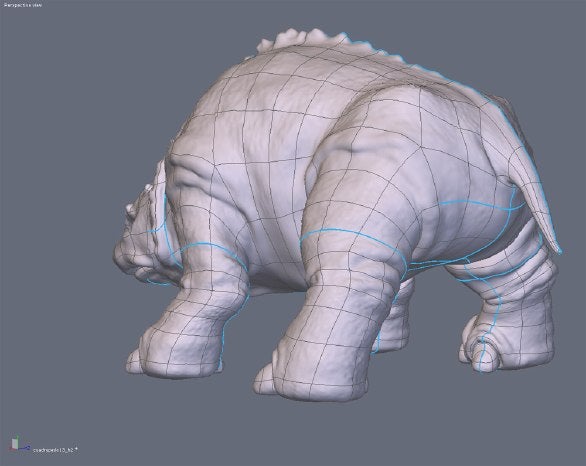 Hexagon features tools for modeling 3D objects, refining them, mapping UV, texturing and previewing. It features freehand brush modeling with displacement brushes that can smooth, pinch, inflate geometry and add details. 3D paint tools let you apply textures using brushes, too.
New to the 2.5 release is the ability to export primitive objects to TGA format, which can be read by Linden Labs' virtual world software Second Life. The developers say that this lets Second Life users create more complex and organic shapes than they can in Second Life itself.
Also new in this release is enhanced UV mapping, freehand brushmodeling and faster ambient occlusion.
System requirements call for Mac OS X v10.2 or later, G4/1.0GHz or faster, 512MB RAM, 128MB VRAM, Nvidia FX 5200 or ATI Radeon 9200 or better 3D graphics card, 500MB hard disk drive space.