Grubby Games has released The Amazing Brain Train, the latest casual game to feature Grubby's popular Profession Fizzwizzle character. It costs $19.95; a playable demo version is available for download.
The Amazing Brain Train features fifteen different mini-games in five categories — tests of your mental skill, in categories like search, planning, spatial awareness, memory and numbers. The game sports three different gameplay modes, including a Test Mode, Quest Mode, in which you perform quests and "epic deeds," and Practice Mode, in which you can try out any of the 15 mini-games in timed or untimed exercises.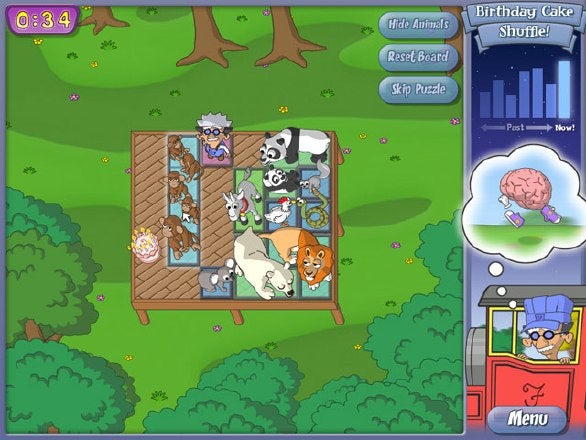 The Amazing Brain Train also features 16 categories of high scores that you can record locally or share on the Internet with other players. You can also unlock 32 trophies. The games each sport a demonstration to show you what to do, and you can customize keyboard and mouse controls to tweak it to your play style.
System requirements call for Mac OS X; 500MHz or faster processor (Intel included), 256MB RAM, 36MB hard disk space.