MacPractice, developers of eponymous medical practice management software for the Mac, have announced the integration of its dental practice management software, MacPractice DDS, with new X-ray equipment and digital sensors.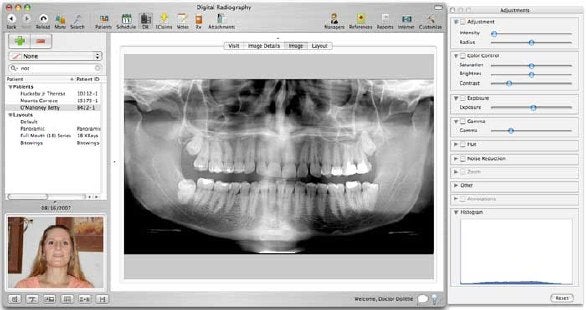 MacPractice Digital Radiography (DR) supports an all-Mac interface with PLANMECA Panoramic and Cephalometric digital X-ray equipment and PLANMECA digital sensors using Ethernet, according to the company. PLANMECA is one of the world's largest dental equipment manufacturers.
MacPractice DR with PLANMECA integration costs $2,500 plus an annual support and update fee of $200. That nets the dentist's office the same number of simultaneous users of MacPractice DR as they have for their MacPractice DDS license.