Macgamestore on Tuesday announced the availability of Supercow for the Macintosh. It's a side-scrolling action game created by Russian developer NevoSoft. It costs $19.95 and a demo is available for download.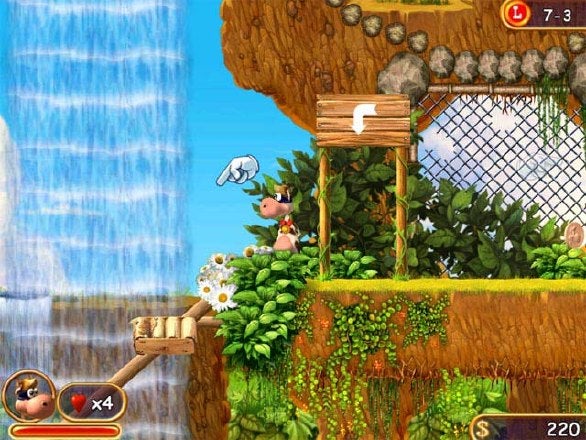 Professor Duriarti has seized the farm and captured the animals, cloning them to make them work towards his plot for the Earth's destruction. Supercow has arrived to save the day!
The game features professional cartoon voice actors, keyboard or mouse control and "plenty of levels and challenges to beat."
System requirements call for Mac OS X v10.5 or later.