Professional audio creation company Digidesign on Tuesday introduced a new virtual instrument called Transfuser.
Digidesign describes Transfuser as a "real-time loop, phrase and groove creation virtual instrument designed for quickly and easily creating, manipulating and performing loop- and rhythm-based music on the fly within Pro Tools." Existing libraries can also be modified using Transfuser.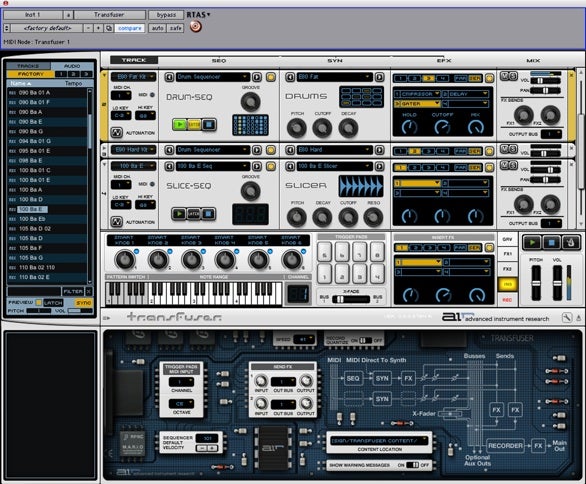 Targeted to creators of electronic, hip-hop, dance music production, remixing and anyone working with loops, Transfuser supports full drag and drop of Pro Tools regions and audio files directly from a computer browser.
Digidesign is offering a free download of the Transfuser Preview to every Pro Tools|HD, Pro Tools LE, and Pro Tools M-Powered user, until June 25, 2008. This free prerelease version of Transfuser is fully functional for three months. It will cost $295 when released.