Ambrosia Software has released Uplink version 1.6.0, an update to the cyber-hacking strategy game. Free for registered users, Uplink costs $25. A demo is available.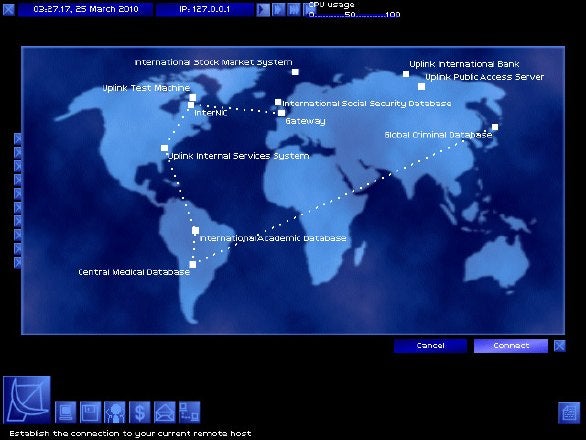 Uplink, originally developed by Introversion Software, puts you in the role of an "Uplink Agent" who performs computer hacking jobs for mythical corporations. You must break into your employers' rivals' computer systems, stealing data, sabotaging the competition, laundering money and more. Ambrosia likens it to its hit game "Escape Velocity," in that Uplink features missions that connect to a threaded plot.
The new version of Uplink is a Universal binary that runs natively on Intel and PowerPC-based Macs. It also has updated content, can toggle fullscreen mode and change resolutions without restarting and sports other fixes and enhancements.
System requirements call for Mac OS X v10.3.9 or later.