Native Instruments on Wednesday added to its guitar line of products with the unveiling of Guitar Rig Session and Guitar Rig XE. The two new products will be available in June 2008.
Targeted to the entry-level users, Guitar Rig Session is built on the Guitar Rig software platform and has a specially designed audio interface and additional recording software. Guitar Rig Session is made up of two components — Guitar Rig 3 XE and Session I/O.
Guitar Rig 3 XE offers five tube amplifier models and 12 cabinet types, as well as 21 stomp boxes and effect units. Of course, all of the components can be combined in any way you want.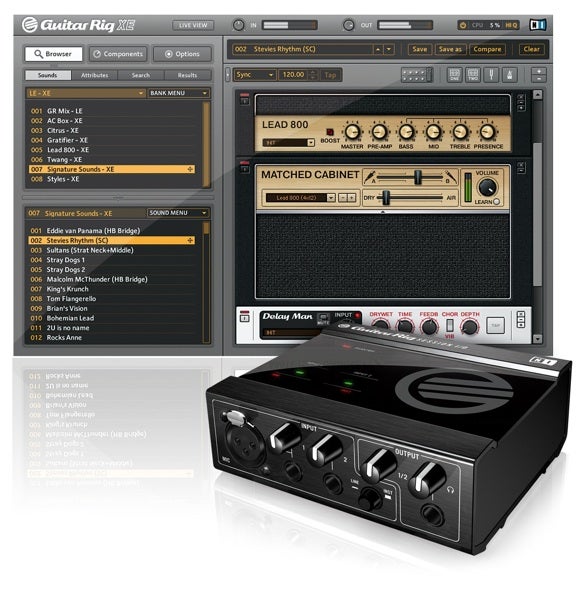 Session I/O is a USB 2.0 stereo audio interface specifically designed for guitarists. With two instrument preamps and 24bit/192kHz Cirrus Logic audio converters, combined with while low-latency drivers, Session I/O provides high-quality sound. The device also comes with an additional microphone input and headphone output.
Guitar Rig Session also includes Cubase 4 LE, as well as the Kore Player software instrument that comes with the Pop Drums acoustic drum library.
Guitar Rig Session will be available in June for $249. Guitar Rig XE software can be purchased separately for $119.