The OpenOffice.org Community has announced the public beta release of OpenOffice.org 3.0, a new version of the free office productivity software suite for various platforms including Mac OS X.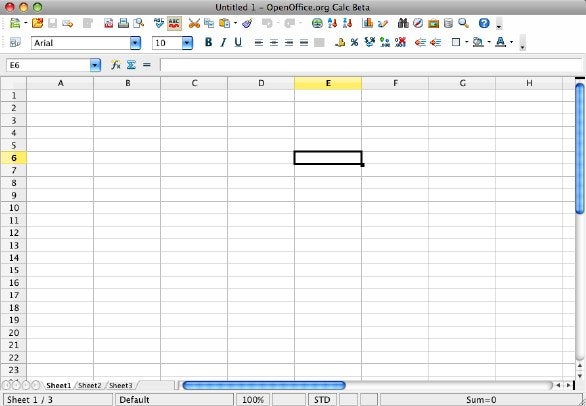 Developed as an alternative to pricey packages like Microsoft Office, OpenOffice.org comprises word processing, spreadsheet, presentation, graphics and database software tools. It also reads and writes to Microsoft Office formats, and will support the OpenDocument Format (ODF) 1.2 standard.
OpenOffice.org was developed through the collaboration of Sun Microsystems and thousands of open source software developers, and there are no license fees — it's been released under the GNU Lesser General Public License (LGPL) license.
Previous releases of OpenOffice.org have depended on the Unix windowing software, X11, to operate on Mac OS X. OpenOffice.org 3 is the first release to do away with that requirement — it now runs natively on Mac OS X. The developers have also incorporated partial Visual Basic for Applications (VBA) support — something that Microsoft has removed in Office 2008.
Other changes in OpenOffice.org 3.0 include a new "Start Centre," new icons and a new zoom control in the status bar. Calc, the spreadsheet tool, now has a new "solver" component, supports workbook sharing, and increases size to 1024 columns per sheet. Writer, the word processor, has an improved notes feature and displays multiple pages while editing. Other enhancements have been made to Chart, Draw and Impress.