Apple is adding to its list of Massachusetts retail stores this week as it opens the third Boston store. The new store, located at 815 Boylston Street, will open this Thursday at 6:00 pm.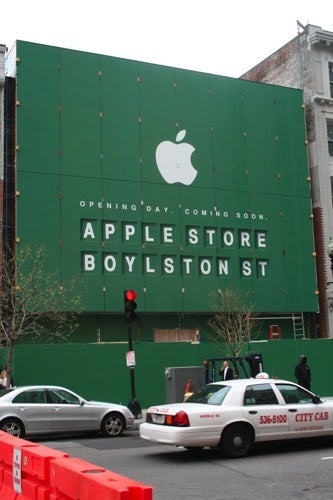 Apple made a few more friends in Boston when building the Boylston Street retail store. The company normally erects barricades around its locations while they are being built, but in Boston, they used a scaled down model of Fenway's Green Monster.
Boylston Street will have everything you would expect from an Apple Store including an entire floor dedicated to personal training, free workshops and hands-on technical support.
Apple will also be giving out commemorative T-shirts during the opening, but you better get there early if you want one, they tend to go fast.
The Boylston Street is located across from the Prudential Center in Boston's Back Bay and is within walking distance of Fenway Park.