HBO will begin selling some of its most popular television series on Apple's iTunes Store, the companies announced on Tuesday.
HBO will offer The Sopranos, Sex and the City, Deadwood and Rome, as well as Flight of the Conchords and The Wire. The HBO shows join the more than 800 shows and 20,000 episodes already on iTunes.
With the exception of Flight of the Conchords, which is slated for a second season on the cable network, all of HBO's other iTunes offerings are library titles that have completed their run of original episodes on TV. Apple said that new episodes of currently airing HBO programs will appear on iTunes when those episodes come out on DVD.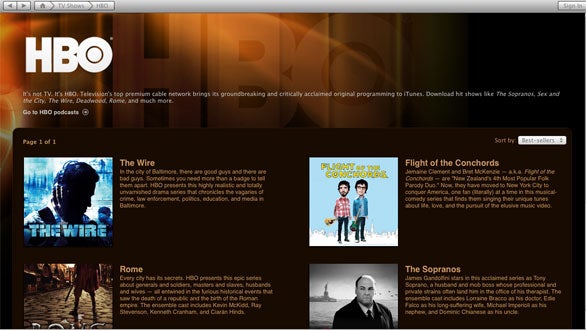 Sex and the City, The Wire and Flight of the Conchords cost $1.99 per episode. The Sopranos, Deadwood and Rome sell for $2.99 per episode. Customers can also buy complete seasons of each show, with prices varying from show to show and season to season.
iTunes has currently sold more than 150 million television episodes, according to Apple.
Updated at 9:55 a.m. PT to include more information about the HBO-Apple deal.