Hendrickson Software Components (HSC) on Tuesday announced the release of Compass 1.0, a new utility for Mac OS X, Windows and Linux that archives e-mail. It costs $29.95.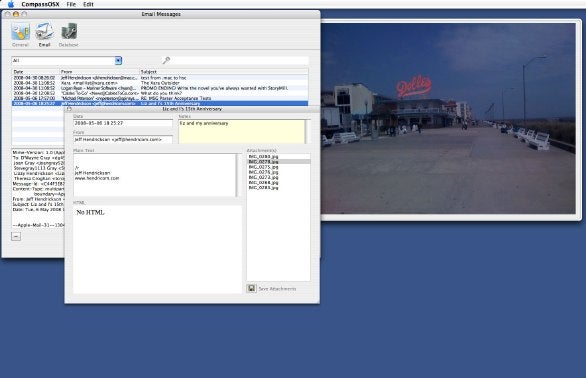 Compass works with "virtually every e-mail client," according to the developer. It lets you view HTML and picture attachments, works with HSC's companion e-mail filtering product "Purify," supports AppleScript and lets you select and view e-mails using "from" addresses or user-defined phrases.
HSC said that future versions of Compass will also archive and view Microsoft Office documents, PDF files and other files.