Adobe Systems on Thursday released a public beta version of Flash Player 10. It's available for Mac OS X, Windows and Linux operating systems.
Flash Player 10 — code-named "Astro" — adds new filter and effects capabilities, 3D transformation and animation, new rich text layout functions and graphics card-based hardware acceleration.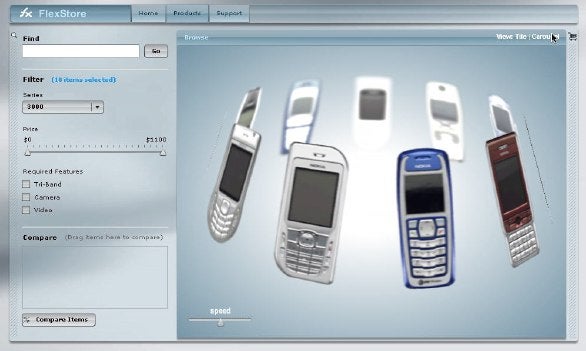 The filters and effects, powered by Adobe's "Pixel Bender" toolkit, are similar to those incorporated in Adobe's After Effects CS3 software. They enable Flash developers to create pixel-shading-based effects that leverage the capabilities built into the graphics chips and cards in newer computers. Flash Player 10 beta also supports 3D effects natively, so you can position, rotate and animate 2D objects in a 3D environment.
Adobe has also developed new typographic controls in Flash Player 10 that enable users to anti-alias text, rotate and style text in ways they couldn't before. It supports ligatures, as well as vertical, bi-directional and right-to-left oriented text.
Adobe is also paving the way in this release for a better Flash-based video experience. Variable bitrate streaming now built into Adobe Flash Player 10 beta and planned for future releases of Flash Media Server will adjust video quality as bandwidth varies.