Feral Interactive has announced plans to ship a Macintosh conversion of Battlestations: Midway. The new game will be released on June 27, 2008 and will be priced at $49.95.
Battlestations: Midway is an action strategy game released for the PC by Eidos Interactive. Putting you in the action during World War II in the Pacific, starting with Pearl Harbor and culminating at the Battle of Midway, you fight air, sea and underwater battles as you control warships, planes and submarines.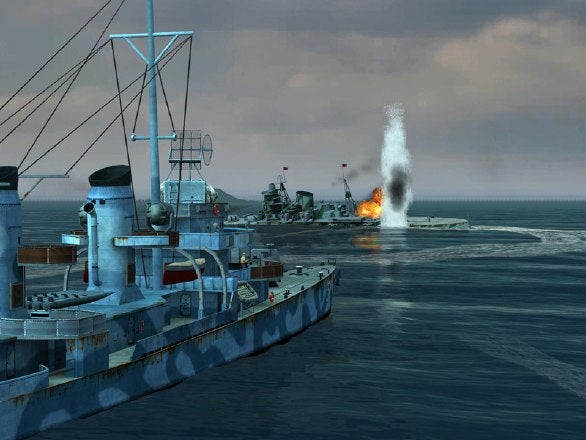 Battlestations: Midway features single-player and online multiplayer modes for up to eight players, where you can control armadas of up to 100 warships, aircraft and submarines using the popular Mac online gaming service GameRanger.
System requirements will call for Mac OS X v10.4 or later, Intel-based 1.83GHz processor, 512MB RAM, 128MB VRAM (Intel GMA graphics not supported), 4.3GB hard disk space.
In case you were wondering: Although Battlestations: Midway is limited to play on Intel-based Macs only, this isn't a Cider conversion. As with Feral's other recent Mac offerings, it's a native Mac game converted to the Mac by Feral's development partner Robosoft.