GoGoalSoft Ltd. has released Espy, an address book application for Mac OS X that emphasizes pictures as the way to find the person you're looking for. It costs $24.95 and a free trial version is available for download.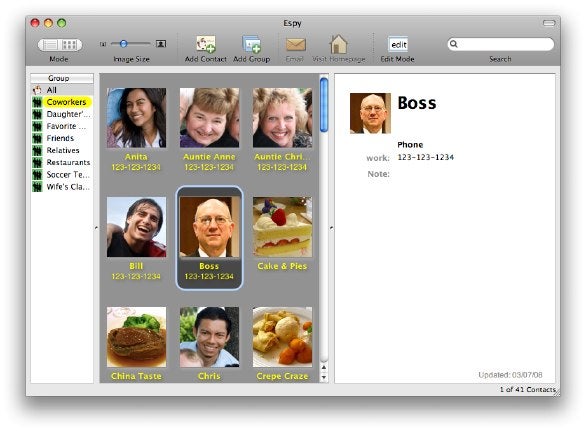 Espy works with Address Book's own native format and supports vCards. It features a "SnapFind" interface that helps you browse pictures quickly using an experience similar to iPhoto, according to the developer. Espy supports drag and drop photo assignment so you can quickly add photos to your contacts if they're not already available.
Espy is a Universal binary and requires Mac OS X v10.4 or later.