BeLight Software on Tuesday announced the release of an update to its Disc Cover design software to support HP Tattoo labels. The free 2.1.1 update is available for download; Disc Cover costs $34.95. A demo is available.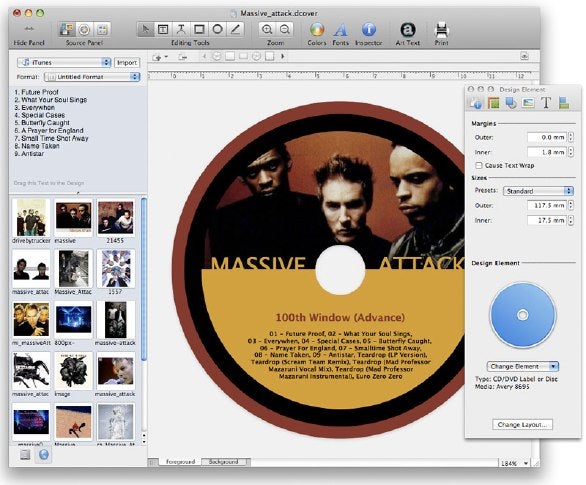 Disc Cover helps you design custom labels and jewel cases for your CDs and DVDs. The software works with a wide variety of label and paper layouts from leading manufacturers including Avery, Neato, Memorex and others, and can print on inkjet and laser printers, including direct-on-disc printer models. The software also supports LightScribe and Labelflash technologies.
Tattoos are glossy inkjet labels designed by HP. The labels are durable and water resistant, according to the company, and are easy to apply without creating bubbles. The glossy quality helps make color, photos and graphics pop.
Other changes in the 2.1.1 update include automatic mirror printing, support for transparency in PDF and TIFF files; a new Export to PDF option that lets you activate system PDF filters; an option to duplicate the selected design element into Edit Custom Layout and more.
System requirements call for Mac OS X v10.4 or later.