Apimac has released Slideshow '08 Release 2, a new release of their shareware utility for creating slideshows and presentations of multimedia content. A free update for users who bought the software after September 1, 2007, Apimac Slideshow is available in standard and professional editions for $37 and $54 respectively.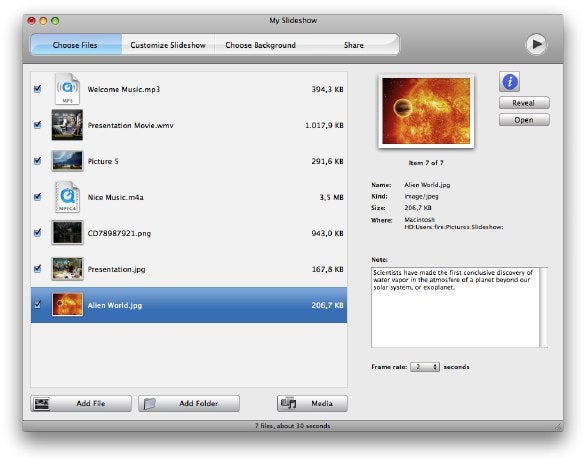 Apimac's Slideshow software can be used to create slideshows of movies, sound and images that can be optimized for uploading to Youtube, on CD-ROM, on Web sites, the iPod, mobile devices and computers.
New features in the '08 Release 2 version include the addition of a new media browser; the ability to export any created slideshow to an iDVD project; a new option to export the content to a self-contained format; instant self-updating; and some user interface enhancements.
System requirements call for Mac OS X v10.4 or later and 512MB RAM.