Griffin Technology on Wednesday announced the release of its iTrip AutoPilot, an iPhone-compatible car stereo adapter. It costs $99.99.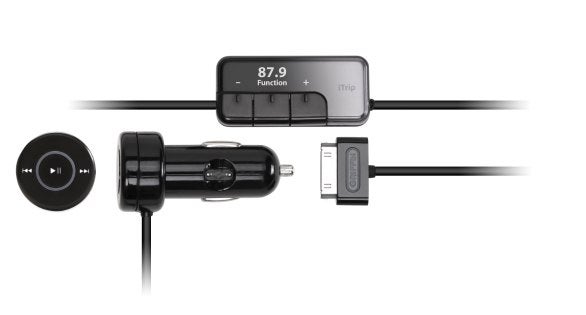 The iTrip AutoPilot connects to the dock connector on your iPhone, and plugs into your vehicle's cigarette lighter or accessory jack. It features a built-in FM transmitter that sports "SmartScan" technology, which automatically finds the best frequency to transmit on, then displays it on the device so you can tune into that frequency on your car radio to hear your iPhone's music play.
A three-stage light ring changes color to indicate the charging status of the iPhone's battery, and if your car stereo is equipped with Radio Data System (RDS) support, song information will be displayed on the car radio display.
The iTrip AutoPilot is also compatible with other dock connector-equipped iPods, including the iPod touch.