Nova media on Thursday announced the release of FoneLink 2.0, a new release of their software that connects cell phones to the Mac. It costs $33.57, and is a free upgrade for registered users.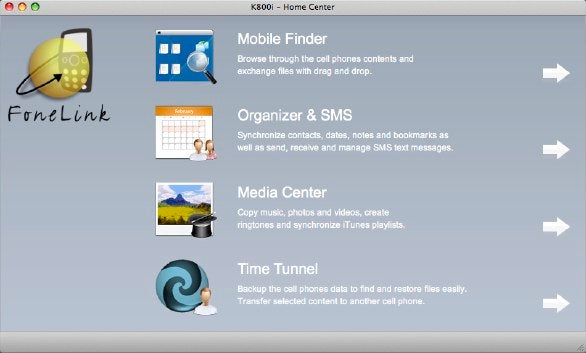 FoneLink is designed to connect the Mac to phones that aren't normally supported by the Mac. It supports many models from Motorola, Nokia, Samsung and Sony Ericsson, enabling them to synchronize data, manage SMS text messages and to back up and restore cell phone contents.
FoneLink 2.0 now supports drag and drop using a new user interface and also sports an activity monitor. The sync manager includes built-in support for Sync Services, so it synchronizes with Microsoft Entourage and Apple iCal and Address Book, as well as other applications that recognize Apple's Sync Services technology.
FoneLink automatically converts music, videos and photos on your Mac to a format that can be recognized by your cell phone; you can synchronize iTunes playlists. An integrated ringtone editor also lets you create compatible ringtones. Also, FoneLink now can backup your cell phone's data in the background.
System requirements call for Mac OS X v10.4.9 or later.