SuperSync — the iTunes library synchronization software — is now at version 2.4, a free update for registered users. The full version costs $29 for a two-pack.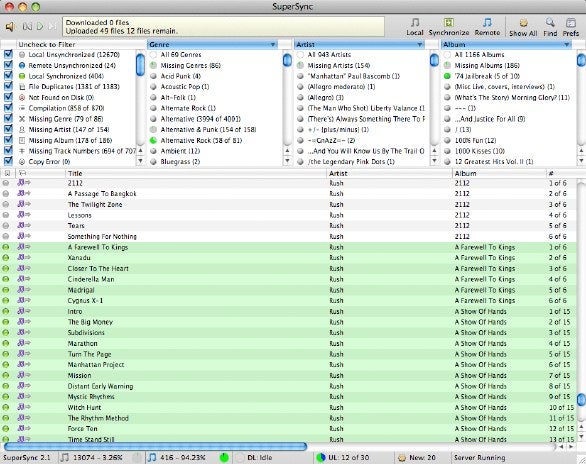 SuperSync simplifies the process of synchronizing iTunes libraries between Macs, PCs and iPods. It transfers music files and their accompanying metadata, so information on genre, artist, album and track number stays consistent from machine to machine.
New to the 2.4 release is the ability to copy any additional user-generated metadata. Now information like volume adjustment, grouping, EQ settings, ratings, played counts and beats per minute are synchronized. SuperSync has also updated the metadata information synchronized for movie files, TV shows and music videos.
An iPod reader helps users download music, video and playlist content from an iPod. The user interface has been improved, more media types have been supported (including .M4R ringtones and Ogg Vorbis), and new media filters have been added.