NSObjects has announced the release of Calories 1.0, a nutrition tracking and analysis tool for Mac OS X. It costs $19. A demo is available for download.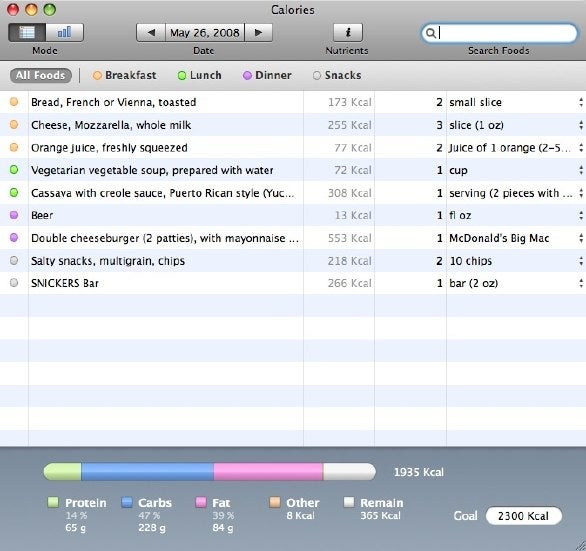 Calories helps you manage your calorie intake for breakfast, lunch, dinner and snacking. It calculates calories, carbs, fat and proteins and displays more than 40 nutrients. Different reporting modes help you display calorie and nutrient information for day, week, month and year. The software is based on the U.S. Department of Agriculture's Food and Nutrient database.
System requirements call for Mac OS X v10.5 or later and 6.3MB hard disk space.