If developer interest in iPhone sessions at Apple's Worldwide Developers Conference (WWDC) next week is any indication, we should see an explosion of software for the device. While the conference typically focuses on Mac programming, this year developers are diving head first into iPhone applications.
Long time Mac developers and new developers alike are anticipating big things for iPhone application demand. As you would expect from a developer community that has made so many innovative apps for the Mac, people are lining up to do the same for the iPhone.
"I'm pretty much going to attend iPhone sessions this year," said John Casasanta, President of Inventive Software. "I'm just on fire with the iPhone."
AppZapper developer Austin Sarner echoed those sentiments regarding the potential for iPhone application development. With developers expecting the Mac sessions to be similar to last year, many are turning their attention to the iPhone.
"Even though iPhone apps aren't available to the public yet, it seems like there will be a lot of interest in them," said Sarner. "Everyone who owns an iPhone will receive the software update and instantly have access to tons of third party software right from an Apple supplied browser. WIth this kind of integration, which puts these apps right in front of people who may have not even thought to look for them, I feel like iPhone has a lot of potential as a development platform in the future."
The positive outlook for the iPhone also extends to Apple's gaming market. "We think the iPhone will be huge, and game-changing in ways most people have not fully realized yet," said Colin Lynch Smith, Vice President of Freeverse. "This will be the first time the world has seen full, robust computer applications on a mobile device. The iPhone is a computer."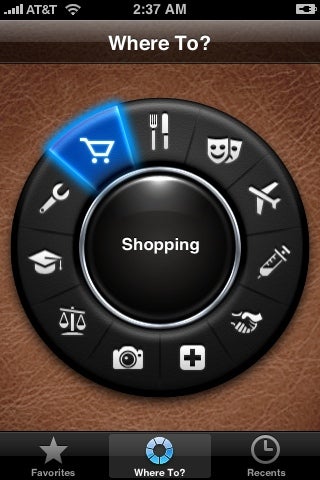 This year marks the first time in Apple's history that WWDC has sold out a developer conference. It seems clear that iPhone developer tracks are the big draw, as new companies send teams to learn about making applications.
We may even see some apps from new companies — or at least new to Mac users. As Ken Aspeslagh, co-founder and chief engineer of Mac software developer Ecamm Network, points out, some of the interest in iPhone development might be coming from outside the traditional Mac developer community.
With all the focus on iPhone development from Apple, could we be in danger of developers losing focus on the software we've come to depend on? Probably not — even developers who'll focus on the iPhone next week don't plan to give up on the Mac.
"What's brilliant is what Apple has done with the iPhone SDK — they've made it so accessible to existing Mac developers that very little reinvention is required," said Daniel Jalkut, founder of Red Sweater Software, makers of MarsEdit blogging software and more. "I think there is some short-term risk that Mac software developers will slow down their desktop software development, in order to come up to speed with iPhone development, but in the longer term the same basic factors will motivate development."
Some developers are already overflowing with ideas for iPhone apps. Inventive's John Casasanta said his company has eleven potential applications it is working on. One new app, called Where To?, will be ready when Apple's App Store launches, said Casasanta. Where To? helps you find restaurants, gas stations, or other points of interest around your location (similar to a traditional GPS system).
Developers still have a lot of questions, however, and are looking to WWDC to get some answers. Unlike typical conferences, the answers developers are looking for don't just surround code.
"I want to get a feel for the market," said Casasanta. "One of the issues I have is pricing because there is no precedent set."
For some developers, like Austin Sarner, the immediate focus will remain on finishing up work on outstanding Mac projects. However, that doesn't mean they will ignore potential opportunities for the iPhone.
"Hopefully I will be able to work on more Mac projects while experimenting on iPhone at the same time," said Sarner.
[Peter Cohen and Dan Moren contributed to this article.]
[Updated at 10:52AM PDT to remove incorrect reference (inserted by editor) to Inventive Software's products.]