If you're in the mood for some retro-style action shooter fun, make sure to check out Puppygames' latest release, Droid Assault. The game is available for Mac OS X, Windows and Linux operating systems and costs $9.95. A playable demo is available for download.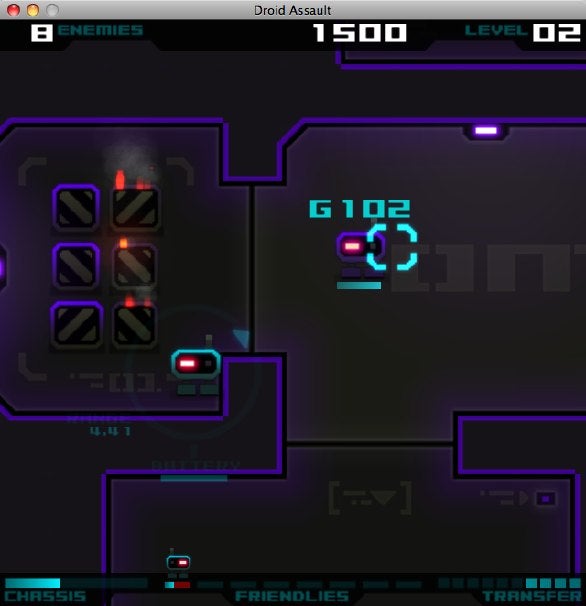 In Droid Assault, your mission is to destroy all droids. You can also take over enemy droids using a transfer beam to build up your own squad of droids. You can collect powerups, bonuses and point multipliers, find more intelligent, well armed and well armored droids, and progress from level to level looking for more droids to destroy.
The game features 50 levels, 48 different kinds of droid to destroy or capture, 20 different weapons to master, 17 powerups, four giant bosses to battle and an online high score table so you can compare your skill with others.
Operating system requirements for Droid Assault were not listed on the Puppygames Web site, though Puppygames specifies that hardware requirements call for 800MHz or faster CPU 128MB RAM, and Nvidia GeForce2 MX, ATI Radeon 7200 or better 3D graphics with 32MB VRAM.