Editor's Note: This story is excerpted from Computerworld. For more Mac coverage, visit Computerworld's Macintosh Knowledge Center.
Hewlett-Packard has released a monitor aimed at animators, printers, game developers and other professionals who want to know that the colors they see on a screen will be the exact same colors that appear on a printer or movie screen.
HP says its DreamColor LP2480zx will deliver true colors because of its ability to display 30-bit color, which can provide up to one billion colors. The standard monitor uses 24-bit color, making 16.7 million colors available per pixel. The 24-inch HP monitor includes a new LED backlight technology developed for it and has a list price of $3,499.
HP first unveiled the monitor in April at the National Association of Broadcasters conference in Las Vegas, and said it was produced in collaboration with DreamWorks Animation SKG.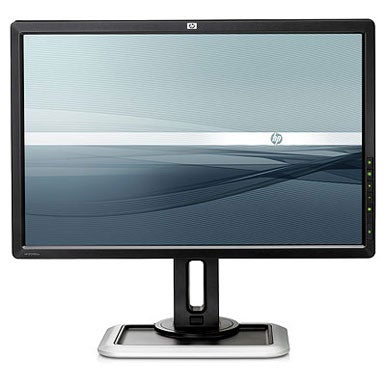 Should less color-focused users care about 30-bit color? While a deep-pocketed consumer might eye a 30-bit display, people using a good 24-bit system won't necessarily see any contouring or gradations in the color display, said Matthew Brennesholtz, an analyst at the research firm Insight Media.
Where most of the interest will arise, said Brennesholtz, is from professionals working in cinema post production, where monitors that displaying 30-bit can cost as much as $25,000. HP's price "is a major savings and Hollywood and the cinema and video industry would like to have thousands of these," he said, referring to monitors' 30-bit capability.
The display technology requires a graphics card that can support 30-bit color; HP has been using one from ATI Technologies, which was acquired last year by Advanced Micro Devices.
The strength of a 30-bit display is its ability to deliver true colors. That means a printer displaying a brochure or photographs on a monitor with this capability can be reasonably certain that the exact same colors will appear on the printed product. "It's obviously high-end," said Brennesholtz, adding that he still expects some consumers will want it as well.
Crawford Del Prete, an analyst at IDC, believes 30-bit color displays will ultimately filter down to broader markets. But for the next several years, this monitor "will be the safe domain of the high end." That market is measured in just hundreds of thousands of units shipped, he said.