At a Glance
Expert's Rating
Our Verdict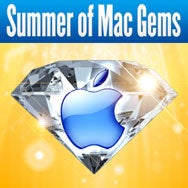 Editor's note: The following review is part of Macworld's Summer of Mac Gems series. Each business day until the middle of August 2008, the Macworld staff will use the Mac Gems blog to briefly cover a favorite free or low-cost program. Visit the Mac Gems homepage for a list of past Mac Gems.
Mac OS X's built-in firewall—an implementation of the Unix ipfw program—works well, but Apple offers very few options for configuration. Hanynet's NoobProof 1.1 and WaterRoof 2.0 are utilities that provide just such customization. For example, you can create rules that allow or deny access to particular ports (generally or based on the originating IP address); block nmap, icmp traffic, and dangerous data packets; log denied connections; and export and import firewall rules.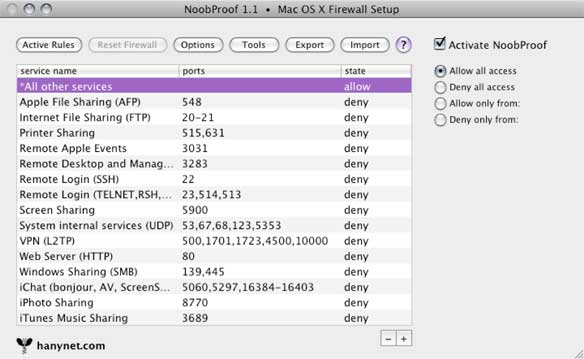 NoobProof's easy-to-use approach is designed for anyone. WaterRoof, for more-advanced users, adds dynamic rules, NAT and port-forwarding, rule sets, a bandwidth manager, network monitoring, log reports, and firewall debugging tools.