App4Mac has released Sequence 1.0, a new utility to help you capture images or movies of your screen. A public beta version expected to be released on June 24, it will cost $9 to register (until July 4, 2008 — the planned end of its public beta release).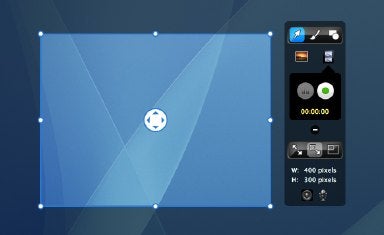 Sequence lets you capture images or video of your Mac's screen to the computer's clipboard memory space, or a file in an image format of your choice. Video files can be e-mailed, uploaded to the Web or distributed as files to other computers. Sequence can also simultaneously record from your webcam — such as a built-in iSight camera — and your screen.
Sequence supports BMP, PICT, GIF, JPG, PNG, TIFF and PDF formats. The software was designed specifically for Mac OS X 10.5 "Leopard," and uses core Mac OS X technologies to work.
You can do full-screen captures, select an area to capture or define a fixed area (in pixels) you'd like to image. You can also add "doodles" or symbols directly onto your screenshots and videos, record audio, use hot keys to take screenshots and videos and share screenshots and video using iChat Theater technology.
System requirements call for Mac OS X 10.5 or later.