Mac game publisher Macsoft Games announced on Monday plans to release a Macintosh version of Age of Empires III: The Asian Dynasties. It will cost $29.99 and will be released in July.
Age of Empires III: The Asian Dynasties is the second expansion pack for MacSoft's Mac conversion of the popular real-time strategy game originally developed by Ensemble Studios and Big Huge Games. It introduces new playable civilizations, new unit types, new campaigns, new game modes and other enhanced content. As an expansion pack, The Asian Dynasties requires the original Age of Empires III in order to play.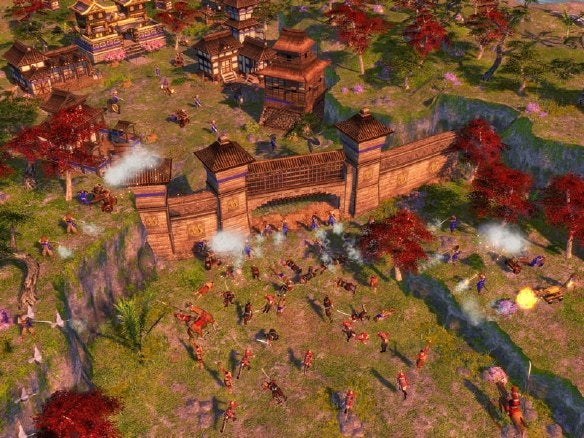 You can command one of three different Asian civilizations in the new expansion pack: the Indians, the Chinese or the Japanese. Each civilization sports unique armies with special units like Monks, Daimyo, Mansabdars and more. Three new campaigns are included with original heroes and villains, allowing you to play through some of Asia's historical events and new original stories.
The expansion pack also adds an Expert resource and new Wonders of the World. you can enjoy new game models like King of the Hill, Regicide and Treaty No-Blockade. Eleven new Random Maps have been added and three new Home Cities have been added.